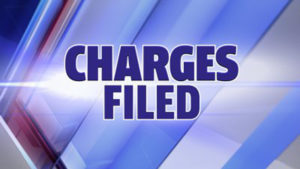 LEXINGTON — A night of assaulting her housemates, trying to start a fire, resisting arrest and attempting to disarm an officer has led to charges for a Lexington woman.
According to a probable cause statement, Mindy Dawn (Larch) Garrett, 37, was arrested following a disturbance call the night of Dec. 31. Lexington police were initially called to the residence around 6 p.m. to find Garrett barefoot and wearing a tank top and pajama pants outside of the home while screaming and cursing. When trying to ask her if she was ok, officer say it was hard to understand her as she would mumble and speak incoherently. One of the other occupants came to the door of the home and notified the police Garrett was intoxicated and assaulted the owner of the home by hitting him in the head and pushing him into a window, which caused the window to break. At the time, police advised that everyone in the home keep their distance from each other and told Garrett that if she did not go to bed for the night, she could go to jail. All parties agreed to stay civil.
Nearly three hours later, police were called back to the residence as Garrett was trying to catch the house on fire. As she was being placed under arrest for breaking the 12-hour rule and for the assault, Garrett became hostile with the responding officer, according to the probable cause statement. As he called for assistance, the officer needed to use his taser on Garrett to finally get control of her as she tried to assault in disarm him. Garrett was transported to the Lafayette County Jail for a 24-hour hold.
Garrett is charged with disarming a peace or correctional officer while performing official duty, fourth degree assault, and resisting arrest. A hearing is scheduled for Jan. 13.