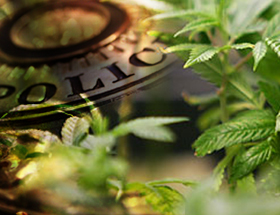 COLUMBIA, Mo.- A 25-year-old Columbia man could face formal charges after reporting a home invasion.
According to the press release, Columbia Police discovered 13 pounds of marijuana and thousands of dollars in cash as they investigated the home invasion report. The man told officers he answered a knock on his door and let a man in when he asked for his roommate by name. Two other man forced their way in carrying guns and stole marijuana cash.
Police were still able to recover the large stash of weed and $30,000 in cash while looking for evidence connected to the home invasion.
No arrests have been made. The police only released that the three male suspects were responsible and provided no further description. The investigation is ongoing.