COLUMBIA — Columbia police say no charges are expected against a homeowner who fired shots in the air during a disturbance early Sunday morning.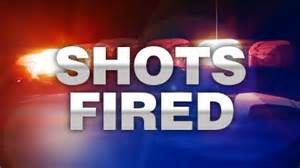 Officers were dispatched to the 5300 block of Godas Circle when they were notified shots had been fired. The homeowner claims three people refused to leave after coming onto his property and starting an argument. The homeowner fired several shots in the air to get them to leave. Allana Bullock, 43, and Lakiesha Thomas, 34, both of Columbia are charged with trespassing and peace disturbance.
Authorities are looking for Richard Green, 32, also of Columbia.