House Bill 1973, which would legalize the growing, harvesting, and cultivating of industrial hemp by any person who has a license from the Missouri Department of Agriculture, has been passed. Voted on 13 to 2 by the Standing Committee on Agriculture Policy, this bill excuses industrial hemp from the definition of marijuana and the list of controlled substances.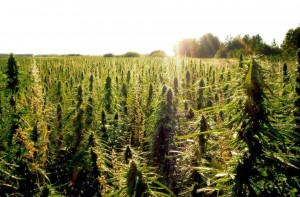 A person who wants to produce and handle agricultural hemp seed to sell to licensed industrial hemp growers and handlers must also have an agricultural hemp seed production permit from the department.
The bill also generates an industrial hemp agriculture pilot program and enacts application requirements for both an industrial hemp license and agricultural hemp seed production permit. In order for the department to issue a license or permit, the applicant must meet the statutory requirements and complete a satisfactory fingerprint criminal history background check.
A license or permit will not be issued to a person who has been found guilty of a felony within 10 years or anyone who has been found guilty of a felony under federal state law regarding the possession, distribution, manufacturing, cultivation, or use of a controlled substance, at any time.
A person who grows industrial hemp without a valid industrial hemp license will be subjected to a $500 fine, then must obtain a valid license within 30 days. If a license is obtained within the 30 day time frame, the fine will be refunded. However, if the person fails to get a license within those 30 days, the fine is increased to $1,000 per day until they do obtain a license or the the crop is destroyed.
Once a license or permit has been issued, information regarding license and permit holders will be forwarded to the Missouri State Highway Patrol. A license or permit is non-transferable, except to a spouse or child who otherwise meets the requirements. A license or permit is also valid for a term of three years unless revoked by the department, and may be renewed as determined by the department.
All growers or handlers will be subject to an industrial hemp plant monitoring system. The department may also inspect a grower or handler to ensure statute compliance, department rules, check the monitoring system, or a final department order directed to the grower's or handler's industrial operations or activities.
The department also may inspect any hemp crop during its growth phase and take a composite sample for field analysis. A crop that exceeds the allowable THC limits may be detained, seized, embargoed.
Growers and handlers may be charged reasonable fees by the department and adopt rules to administer the program. Also, the department is allowed to revoke or renew a license or permit and impose a civil penalty for a violation of the license or permit requirements, department rules related to the growing or handling of hemp, the monitoring system or a final order of the department directed specifically directed to the grower's or handler's hemp operations or activities.
If other rules are regulations not pertaining to hemp are violated, licenses may be revoked or not issued at all.
Before hemp became illegal to grow, Missouri was one of the biggest industrial hemp producers in the nation. Four to eight jobs would be created in Missouri for every acre of land used to produce hemp. Supporters of the bill say industrial hemp is used in many goods in manufactured in Missouri, but manufacturers must import the hemp from other countries. The THC levels in industrial hemp are lower than the level to be considered a narcotic.
Those testifying in favor of the bill include Representative Craig Redmon, Hyatt Bankert, Chris Beedle, and Rachel Breakhouse, Empower Missouri.
Opponents of the bill say the federal Farm Bill only allows production for hemp production by educational institutions or state departments of agriculture for research purposes. The Missouri Farm Bureau testified against the bill.
The Missouri Association of Prosecuting Attorneys testified on the bill. Others who testified on the bill said as a pilot program, the costs of monitoring the product to ensure compliance with law would be manageable.
The next hearing for HB 1973 has not yet been scheduled, and the bill is not currently on a House calendar.