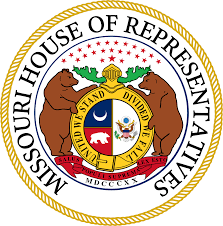 JEFFERSON CITY, Mo. – Missouri's public schools would be fully funded for the first time under the budget proposal unveiled by the House Budget Committee Chairman Wednesday morning. The proposed spending plan would also restore a proposed cut to in-home care and nursing home services for senior and disabled Missourians.
Chairman Scott Fitzpatrick said the 13 appropriations bills that will make up the Fiscal Year 2018 state operating budget represent the legislature's commitment to its young people, as well as to its most vulnerable citizens.
"We are in the midst of the toughest budget cycle in a generation. The budget I've proposed is the first step in identifying the priorities of the House of Representatives," said Fitzpatrick, R-Shell Knob.  "One issue I am proud to champion is our strong commitment to K-12 public education.  Under the current state foundation formula, this plan fully funds our public schools for the first time. I intend to go a step further by restoring proposed cuts to K-12 transportation funding,"
In addition to the $48 million that will fully fund the School Foundation Formula, the House budget proposal recommends record funding of $361 million for the state pension plan. This increase of $14.3 million will strengthen the retirement plan and reduce the unfunded liabilities from previous years.
Also noteworthy in the House budget is a recommendation to restore $21.75 million in proposed cuts for the state's institutions of higher learning, including both two-year and four-year colleges. Another $1.4 million is dedicated to fund the plan to implement voter identification approved by Missouri voters in 2016. $4.5 million is dedicated to pay off the Biodiesel Producer Incentive Fund, bringing an end to the state's soybean subsidy.
Addressing another longstanding priority, Representative Fitzpatrick has worked with Governor Eric Greitens to secure $6 million in state funding to match federal grants for a new initiative to expand broadband internet access to Missouri schools across the state.
The FY 2018 spending plan introduced to the House Budget Committee also restores approximately $52 million in proposed cuts that would have impacted 20,000 seniors and disabled Missourians who currently qualify for state-funded in-home care and nursing home services.
"In December, the House, Senate and governor agreed to a consensus revenue estimate for next fiscal year that totaled $9.398 billion. My proposal comes in under the estimate at $9.353 billion. While there are hundreds of millions of dollars cut in the budget to keep it constitutionally balanced, this plan expands education spending across the state," said Fitzpatrick. "It also provides responsible spending levels for our health and welfare programs and increases transparency in dozens of appropriations throughout the state budget."
The House Budget Committee will consider Chairman Fitzpatrick's spending plan beginning the week of March 27th.  State law requires the budget to be passed out of the General Assembly by May 5th, 2017.