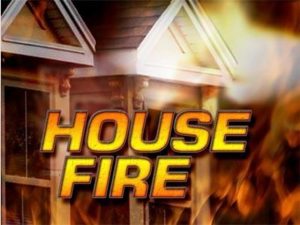 PLEASANT HILL, Mo.- Reports indicate a house fire in rural Cass County this morning proved fatal for a man.
Fire officials responded to the call around 1:30 a.m., to east 203rd Road just south of Pleasant Hill. The home was reportedly engulfed in flames when fire departments arrived on scene.
Allegedly two men in their 50's lived in the home at the time of the fire and only one was able to make it out of the residence.
The cause of the fire is unknown at this time and the identity of the man who died in the fire has not yet been released.