MARSHALL, Mo.– Last night around 7:42 p.m., Marshall Fire Department responded to a house fire in the 200 block of East Highlander. The only resident at home during the incident suffered no injuries.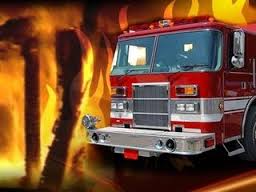 When crews arrived on scene, there was heavy black smoke pouring from the door, and crews removed the skylight for ventilation. With two trucks and five personnel on scene, the crews were able to put out the fire and tackle all hot spots.
Marshall Fire has confirmed that they believe the blaze started because a candle was knocked over, presumably by the dog in the home. Crews rescued two cats and a bowl of fish that were inside the home, the dog was also safe.
The fire caused an estimated $75,000 in damage to the home and $25,000 to the contents inside the home.
Crews were on scene roughly two hours to put out the blaze.