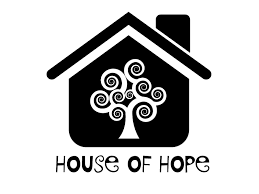 MISSOURI – April is Child Abuse Awareness month and House of Hope is doing its part to bring awareness throughout the state. House of Hope serving Carroll, Lafayette and Ray counties is offering activities for school aged children during the month of April.
In an interview with KMZU's Ashley Johnson, Milligan explains why House of Hope believes this is such an important cause.
The theme for House of Hope this April is two part. First, "Making Choices into Change," and "Power of Small Wins." The pinwheel is the symbol of Child Abuse Awareness. Milligan said this is because the pin wheel represents hope, health and happiness; things that are considered staples of childhood.
Milligan also says House of Hope believes investing in childhood development and the stable upbringing of children is not only an investment in the child's life, but also an investment in the future of the community.
Throughout the month of April House of Hope will offer several community events.
Monday, April 4, 2016, at 10 a.m., volunteers, law enforcement and emergency personnel will be placing blue ribbons on their vehicles to raise awareness and show supports. This will take place in the parking lot of Richmond City Hall.
Saturday, April 16, 2016, at 10 a.m., at Confederate Chapel in Higginsville, there will be a kids 5K Fun Run. Registration will get underway at 9:15 a.m. This 5K sponsors victims rights. If you'd like to get involved or learn more information call (660) 259-2884.
Saturday, April 30, 2016, at 8 a.m., at the Community Park in Lexington, there will be a slow pitch softball game. The fee is $200 per team and all the proceeds go to advocacy efforts. You can pick up registration forms at the police departments in Lexington, Higginsville and Odessa. For more information call (816) 776-5598.
House of Hope also offers presentations on the topics of child abuse, domestic violence and sexual assault. Any business, civic organization or church that would like to host a presentation, feel free to contact House of Hope, they provide these free of charge.
House of Hope is in need of volunteers. There can never be too many volunteers and no amount of time given could ever be too small. Milligan calls volunteers the cornerstone of House of Hope and says the organization can not function without them. If you're interested in becoming a volunteer or learning more about the available duties and needs of volunteers, call the House of Hope at (660) 259-4766.
The help hotline for House of Hope is (888) 259-6795.