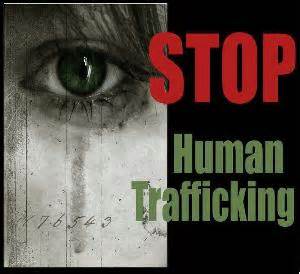 Human trafficking is one of the fast growing criminal industries in the world that generates more than $9.5 million each year in the U.S. alone.
Like many victims of abuse, Stephanie Henry was molested as a young teen, pushed through the education system with no fundamentals, had abortions, battled eating disorders, drugs and alcohol and became a stripper to take care of her young daughter. Henry eventually checked herself into a treatment facility for drugs and alcohol and wrote her story in her book "If Only I Could Sleep".
Henry's group "Activism for Empowerment" is working to bring awarness and educate people on this rising problem. "Our children are not only our responsibility but our future. Keeping them safe is my number one passion," says Henry.
As co-sponsor of the Preventing Sex Trafficking and Improving Opportunities for you in Foster Care Act and supporter of several other bills, Missouri's 4th Congressional District Congresswoman Vicky Hartzler is aimed at combating human trafficking and is ready to do what it takes to raise awareness and battle human trafficking and sexual exploitation of children.
On Monday, Congresswoman Vicky Hartzler will hold a summit Columbia to raise awareness on the issue and explore ideas on how to address this unspeakable problem.
The public is invited to attend the summit being held from 10 a.m. to noon at Missouri United Methodist Church located at 204 S. 9th Street in Columbia, Mo.
Many experts involved in efforts to combat human trafficking, will be on hand to share their experiences and offer suggestions for taking on this horrific issue.
According to a 2013 Congressional Research Service Report, an estimated 17,500 people are trafficked in the United States every year.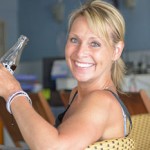 To hear the complete interview with Stephanie Henry, author of the book "If Only I Could Sleep", click below:
You can get your copy of "If Only I Could Sleep" and learn more about Henry and her organization "Activism for Empowerment" by visiting her webpage.
To hear the complete interview with Congresswoman Vicky Hartzler on this issue click below.