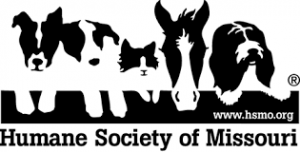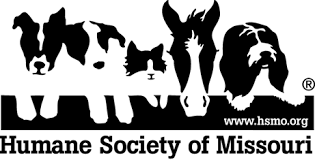 SALINE COUNTY, Mo. — Today, the Humane Society of Missouri Animal Cruelty Task Force is rescuing 59 animals from a private property outside of Marshall, Mo. in Saline County.  The animals – 49 dogs, 5 potbellied pigs, 3 miniature horses, 2 horses and 1 goat – were living outdoors in dilapidated, trash-strewn, pens and enclosures.
At the request of the Saline County Sheriff's Office, in early November a Humane Society of Missouri animal cruelty investigator visited the property and began advising the owner about proper shelter and care for his animals. The Humane Society of Missouri also provided dog food to help keep the dogs healthy.  Ultimately, the owner realized he was overwhelmed caring for so many animals and agreed to surrender them to the Humane Society of Missouri.
The dogs range in age from puppies to adults and consist of several different breeds.  Each animal will receive a veterinary examination, necessary vaccinations and treatment.  The dogs will receive spay/neuter surgery and a microchip.  The animals will be made available for adoption as soon as possible. The dogs will be brought to the Humane Society of Missouri headquarters in St. Louis, Mo.  The pigs, horses and goat will be taken to the Humane Society of Missouri's Longmeadow Rescue Ranch outside Union, Mo.
"We do everything we can to assist animal owners to be able to keep their animals. However, when the situation becomes overwhelming and a threat to the animals' wellbeing, we are glad we have the facilities and expert veterinary and shelter staff to care for, rehabilitate and find the animals the forever homes they need," said Kathy Warnick, president of the Humane Society of Missouri.
Donations of towels, blankets, newspaper and dog toys may be dropped off at Humane Society headquarters, 1201 Macklind Avenue in St. Louis. Donations to help care for these animals can be made at www.hsmo.org or by calling 314-951-1542.