CHILLICOTHE, Mo. — Livingston County Sheriff Steve Cox says a teen has been arrested for alleged drug possession.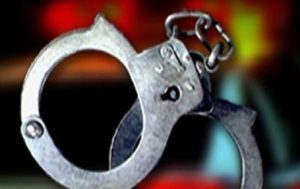 According to Sheriff Cox, 18-year-old Ashlee Mast, of Humphreys, Missouri, was stopped around 1:30 a.m. on March 03 after a deputy reported seeing a vehicle on Highway 190 and U.S. 65 involved in lane violations.
The deputy reported a very strong odor of marijuana coming from the car along with a child.
Further investigation led to the arrest for alleged DWI-drugs and the seizure of a small amount of marijuana and drug paraphernalia.
Mast has since been released. Formal charges are pending.