Bob Vickers Full Interview: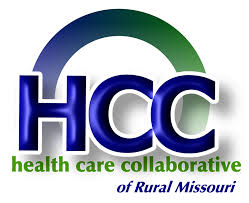 LEXINGTON, Mo.- The Health Care Collaborative of Rural Missouri and Live Well Community Health Centers in Buckner, Waverly, Concordia, and Carrollton are excited to be the lead Host Agency for a one-day FREE health service event in Higginsville on Saturday, November 5, 2016. The event is for adults that are under-served and/or uninsured and serves as a one-stop shop for those in need of being connected to services in their area.
The event is completely free to the public and provides a plethora of different informational booths and enrollment opportunities as well as multiple services that are going to be provided. There will be a Mobile Dental unit with two dentists available to do free dental extractions (no cleanings), free haircuts, birth certificates, ACA registration, many social services, registration for food stamps and supplemental food and at least 45 other service organizations.
"This is my 10th event for me and the most valuable thing I see is that the people come for services, and they see all the other people that are there to serve them. That's very powerful and very life-changing especially when your really struggling," said Bob Vickers, Network Coordinator for the Health Care Collaborative of Rural Missouri.
If you are interested in having a booth or providing service, each booth will have a table and two chairs. All booths have to be set up by 8:00 a.m. that morning and have to participate till the end of the event at 2:00 pm. Also more than 100 people are needed for this event to serve as a Guide or general volunteer. A free lunch will be provided for Volunteers, Guests and those having a booth at the event.

Some of the services provided at the event include:
Utility and Emergency Assistance
Hairucts
Dental Extractions
Height, Weight, & Blood Pressure Check
Basic Vision Screenings
Behavioral Health Screenings
Access to Flu and Tetanus Shots
Pregnancy Tests
Access to Birth/Death Certificates
WIC (Women, Infant, and Children)
MUCH MORE from 41 Agencies.
Volunteers are still very much needed for the event. For more information call (660) 259-2440. If you want to be a Vendor (free) or for more information contact the Health Care Collalborative of Rural Missouri as well.
This event is being organized by the Health Care Collaborative of Rural Missouri/Live Well Community Health Centers in collaboration with REACH Healthcare Foundation and the Lafayette County Social Services Committee including the Health Department, Missouri Valley Community Action Agency, First Baptist and local churches, and many other organizations.
No one will be turned away due to geographic, financial, or other limitations.