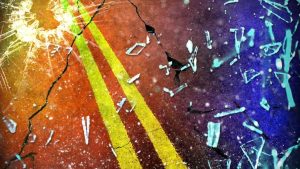 RANDOLPH COUNTY, Mo.– A Huntsville, Missouri man was injured in a single-vehicle crash early this morning in Randolph County.
Highway Patrol reports the accident occurred at 5:30 a.m. on Elm Street and County Road 1230.
David McNeal, 29, was westbound in a 2000 Dodge Dakota when he went off the right side of the road, over-corrected, ran off the left side of the road, and overturned.
He was reportedly not wearing a seat belt at the time of the crash and sustained moderate injuries. He was transported to Moberly Regional Medical Center.