UPDATE: 12/27/2018 4:35 p.m. — I-70 between WaKeeney, KS and Goodland, KS is now open. Officials say snow and windy conditions still exist and advise to slow down and be alert.
=================================================
WESTERN KANSAS — I-70 is closed from Wakeeney, KS to Goodland, KS due to winter weather from mile marker 17.3 to mile marker 115.1.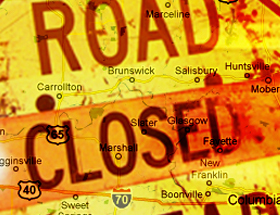 Governor Jeff Colyer issued a state of disaster emergency declaration Wednesday.
Drivers headed west on I-70 are urged to proceed with caution and use alternate routes if possible.
Check this page for any updates on the road closure.