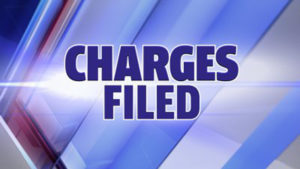 MILAN, Mo. — A Green City man who allegedly forced his way into a victim's home, yelling "I am God" and demanding money has been charged in Sullivan County Circuit Court with first-degree burglary and third-degree domestic assault.
Jeremiah Thomas Hurdle, 35, is being held on a $50,000 cash-only bond in the Daviess/DeKalb Regional Jail.
According to the Missouri State Highway Patrol probable cause statement, Hurdle called the victim around 5:30 p.m. on Feb. 9, demanding money for food. The victim told authorities she recently gave him $100 for food and would not provide any more. Hurdle allegedly yelled in the phone, "I am God," and he would get more money from her. A few minutes later, he arrived at her home.
The victim "observed Hurdle foaming at the mouth, while still yelling 'I am God,'" the statement says. He allegedly forced his way into the home, knocking the victim's cell phone out of her hand and pushing her down, then demanding she kneel to him like a god. The victim complied out of the fear, court documents says. Hurdle then nodded and "stormed out of the house."
The victim called 911 while Hurdle was on the front porch allegedly talking to himself. He fled on foot when authorities arrived.
The probable cause statement says Hurdle had a "severe altered mental state" attributed to the use of Xanax, methamphetamine and marijuana. Additionally, Hurdle has aggressively demanded money from other family members and local businesses in Green City, it says.
No court dates for Hurdle have yet been scheduled.