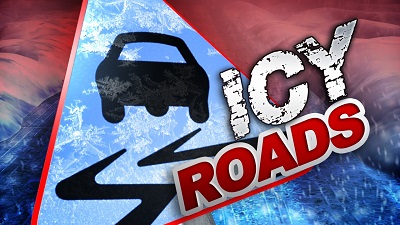 Multiple weather related crashes have been reported Friday evening.
Emergency crews are reportedly having difficulty responding to incidents due to the number of reports, and weather conditions.  Motorists are strongly advised to remain home if possible, or use extreme caution on all portions of the roadway.
County deputies are advising that most blacktop roads are currently dangerous to drive on, as they have not been covered by highway crews. Motorists are advised to attempt the main highways, or gravel roads if travel is necessary.