RAY COUNTY, Mo. – A car crash in Ray County left one woman with minor injuries.
At roughly 9:40 Tuesday morning, Erica Horn, 36, of  Lexington resident, was heading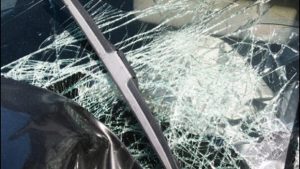 southbound on Missouri Highway 13 when the ice-covered roadway caused her to lose control. She then struck a concrete barrier.
Horn was reportedly wearing her seat belt and was transported to Lafayette County Regional Hospital.