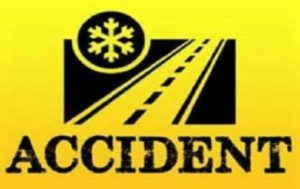 Icy roadways have caused a fatal accident in Adair County Monday afternoon.
According to a Missouri State Highway Patrol report, two vehicles were involved in the accident. The crash occurred on MO 6, 9 miles west of Novinger, when an eastbound Jeep Cherokee driven by Carlos Varelas lost control on an icy roadway, crossed the centerline and struck another vehicle, driven by Daniel Dile. Both of Varelas' passengers, a 12-year-old girl and 49-year-old Robin Wasson were ejected from the vehicle, and were pronounced dead at the scene.
Varelas was left with moderate injures from the accident and was transported to Northeast Regional Hospital for treatment. Dile was left with minor injuries and was treated at the scene.