MISSOURI — According to the Missouri Department of Health and Senior Services, Influenza, better known as the flu, is a contagious respiratory illness caused by influenza viruses.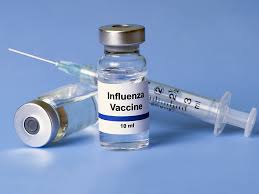 Symptoms can include fever, cough, body aches and chills. The flucan lead to hospitalization or death.
They recommend getting a flu vaccine that protects against the H1N1 virus, the influenza A virus and one or two influenza B viruses depending on the vaccine.
It is stated that it is especially important that certain people get vaccinated because they are at a high risk for developing serious complications or they live with or care for people at high risk for developing flu-related complications.
People at High Risk include:
Older people
Young children
People with certain health conditions
Prevention tips include:
hand washing
covering coughs
keeping sick at home
For more information head to http://health.mo.gov/living/healthcondiseases/communicable/influenza/?/flu