BATES COUNTY, Mo. – A driver from Butler was hospitalized after an improper lane change caused a crash in Bates County Thursday afternoon.
Around 4:30 p.m., yesterday afternoon, a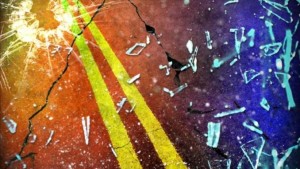 trooper was sent to northbound Interstate 49 at the 124 mile marker for a car in the median. The investigation revealed that Patricia Brown, 61, of Butler, attempted to move into the left lane and struck the side of a vehicle driven by David Rieker, 68, of Rock Island, Illinois. The impact caused Brown to travel off the left side of the roadway, into the median.
Brown was transported to Bates County Memorial Hospital with moderate injuries.