CALLAWAY COUNTY, Mo. — The Missouri Highway Patrol says an improper left turn led to a fatal crash in Callaway County Thursday night.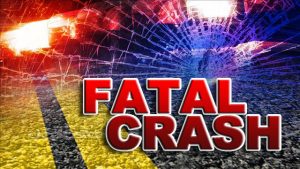 The collision occurred on westbound Highway 54 at County Road 318, around 9:20 p.m. Thursday.
A vehicle driven by Justin Ward, 22, of New Bloomfield, made a left turn from the right lane into the path of William Schulte, 78, of Westphalia.
A passenger in Schulte's vehicle, Charles C. Eichholz, 82, also of Westphalia, was transported to St. Mary's Hospital in Jefferson City, where he later died of his injuries.
Neither driver was listed with injuries.