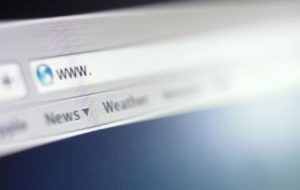 The state of Missouri officially announced the launch of its broadband grant program, November 5.
Roughly one-fifth of Missourians, are considered underserved regarding internet speed. That means, slower than 25 megabits per second.  A lack of broadband access can hurt potential business prospects in the state.  Governor Parson, during a statement marking the launch, said, "That's the kind of problem that if you work toward solving it, it's going to help with other problems, like retaining good talent or offering better health care and education for our communities."
Tim Arbeiter, Director of Broadband Development, says the funding, amounting to $5 million, was made available in this fiscal year's infrastructure budget. Arbeiter says the program launched in Missouri is similar to that of other states.
The grant program matches up to 50 percent of the construction costs to expand broadband to unserved and underserved areas of the state.  Once the grant period begins on December 4, applications may be submitted through January 6, 2020.
Newsmaker from 11/12/19