CAMDEN COUNTY, Mo. — A wreck on the Niangua arm of the Lake of the Ozarks seriously hurt three people just after 11:20 p.m. Thursday.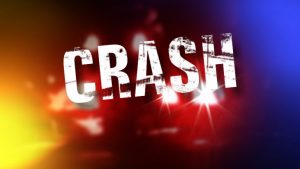 According to the Highway Patrol, the accident occurred on Highway 5 on the Niangua Bridge in Camedon County as a sport-utility vehicle operated by 31-year-old Camdenton resident Justin S. Lucas ran off the left side of the road before striking a guard rail. He was not wearing his seat belt when the crash happened, according to the Highway Patrol.
Lucas' vehicle then continued to travel and struck a vehicle driven by Amie T. Daly, 53, of Camdenton, head-on. This caused Daly to collide with a third SUV driven by Jon M. Tucker, 47, also of Camdenton.
Three people sustained injuries in the three-vehicle wreck. Lucas was seriously injured and was transported by air ambulance to University Hospital in Columbia.
Daly and a passenger in her vehicle, 33-year-old Independence resident Diane M. Moeninger both sustained serious injuries as well.
Both women were transported to Lake Regional hospital by ambulance to be treated.