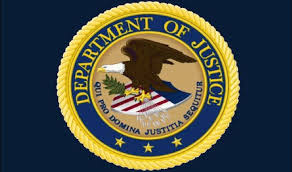 UPDATE:  According to a statement by the U.S. Justice Department, Antonio Cervantes, III, and Carlos Zambrano, Jr. were both sentenced separately October 8, 2015  for their role in the trafficking conspiracy.  Cervantes was sentenced to 10 years in federal prison without parole.  Zambrano received a sentence of five years without parole.
KANSAS CITY, Mo – An Independence man has pleaded guilty September 10, 2015 to a drug-trafficking conspiracy perpetrated in November, 2012 that resulted in the deaths of three people.
A news release from the U.S. Justice Department states Kevin M. Finley, 36, of Independence pleaded guilty to an attempt to steal money and several pounds of methamphetamine from a residence in Independence.  He was also convicted of using firearms to assist in that effort.  According to the document, the residence belonged to Martin Dominguez-Gregorio who was killed along with his girlfriend, Maria Hernandez-Corona and her son, Antonio when they failed to give drugs and money to Finley and his confederates.
Co-defendant Raul Soto, 24, of Kansas City, Carlos Zambrano, Jr.,29, of Kansas City, and Antonio Cervantes, III, 34, of Independence planned the robbery with Finley, and have also been convicted.
Finley awaits a 27 year sentence in prison without parole according to the plea agreement.  An official sentencing hearing has not been scheduled.