JACKSON COUNTY, Mo.—A 19-year-old man received two sentences to run concurrently as of Wed. Aug. 14  for his involvement in a 2018 shooting.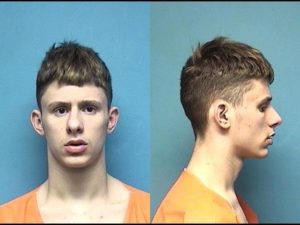 According to a press release from the Jackson County Prosecuting Attorney's Office, Tyler J. Gates is sentenced today to 20 years in prison for 2nd degree murder in the fatal shooting of 17-year-old Matthew Haylock. He is also convicted of armed criminal action for which he will serve 7 years concurrent with the 20 for the murder conviction.
On Jan. 2, 2018 Independence police offers responded to a call in regards to a shooting at Independence Center. When they arrived Matthew Haylock was on the pavement. A witness told police that Gates had been seen in a vehicle with Haylock.