KANSAS CITY, Mo. – According to Tammy Dickinson, United States Attorney for the Western District of Missouri, an Independence, Mo., man who sexually assaulted five child victims was sentenced in federal court today for producing child pornography.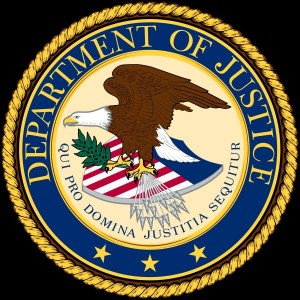 Randy Mull, 37, of Independence, was sentenced to 30 years in federal prison without parole. The court also sentenced Mull to spend the rest of his life on supervised release following incarceration.
On April 6, 2016, Mull and co-defendant Kenneth R. Davis, 36, of Independence, each pleaded guilty to aiding and abetting one another to produce child pornography on July 15, 2010, by taking a series of pornographic photos of a 14-year-old child victim in their bedroom.
According to court documents, two victims (a brother and sister, identified as Victim #1 and Victim #2) reported to the Independence Police Department on Sept. 15, 2014, that they had been sexually assaulted by Mull and Davis over a four-year period. During the sex acts with Victim #1, which began when he was 14 years old, photographs were taken by Davis and Mull.
Investigators found images of child pornography on Davis's computer, including pornographic images of additional child victims apparently taken over a period of several years. In all, five victims (two under the age of 12) were identified as victims of the sexual assaults and child pornography production. In some instances, the minors were allowed to stay overnight in the care of Davis and Mull at their residence with the permission of the victims' parents.
A sentencing hearing has not been scheduled for Davis. Under federal statutes, Davis is subject to a mandatory minimum sentence of 15 years in federal prison without parole, up to a sentence of 30 years in federal prison without parole. The maximum statutory sentence is prescribed by Congress and is provided here for informational purposes, as the sentencing of the defendant will be determined by the court based on the advisory sentencing guidelines and other statutory factors. A sentencing hearing will be scheduled after the completion of a presentence investigation by the United States Probation Office.
Davis also must pay $5,000 in restitution to each of five separate victims whose images of child sexual abuse he received or possessed; or $3,000 to each victim if he can pay restitution within 30 days of the sentencing date.