INDEPENDENCE, Mo. — An Independence resident is in custody and charged with three felonies.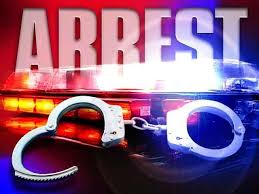 A probable cause statement says an officer noticed Nicholas Ryan Byrd, 32, was driving east on Highway 10 with no license plates on his vehicle. He was also pulling a trailer with several items inside.
Upon making contact, Byrd told the officer that he was driving with a revoked/suspended license and that he was a prior convicted felon. The officer informed Ray County Dispatch of the license plate from the trailer. Dispatch told the officer that the trailer and three wheeler inside were reported stolen from the Lexington Police Department. The owner of the stolen property also identified the items.
Byrd is charged with two counts of tampering with a motor vehicle and one count of receiving stolen property. Bond has been set for $7,500 and a hearing is scheduled for October 17, 2016 at 1:30 p.m. in Independence.