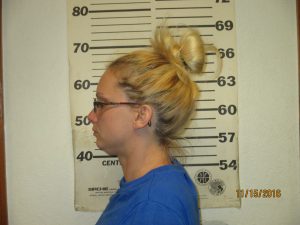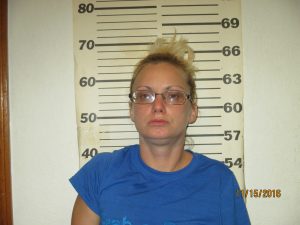 BENTON COUNTY, Mo. – An Independence woman faces three felony charges after allegedly kidnapping her two children, issuing an Amber Alert.
According to the Benton County Sheriff's Department, Benton County Deputies responded to a report of a woman found in the roadway north of Warsaw who had been badly beaten. Deputies were notified that a 56-year Warsaw woman had custody of her two grandchildren and she allowed her daughter, Carmelita Wilson, to come over and visit the children.
The victim reported she had been beaten and stabbed, and when she regained consciousness, she found her grandchildren and vehicle missing.
An Amber Alert was issued for Gabriel Longleywilson, 9, and Serenity Longleywilson, 7, after reports of the children being abducted.
The victim was life flighted to hte hospital for treatment.
In the early morning hours of November 15, 2016, the Benton County Sherif's Office was notified that the Sedalia Police Department was in pursuit of the suspect vehicle in Sedalia. A police chase involving the Sedalia Police, Missouri Highway Patrol and Pettis County Sheriff's Department lasted roughly fifteen minutes before police spiked the tires of the vehicle before it tried to jump a curb and struck another vehicle.
Wilson was apprehended and the children were reportedly uninjured.
Court records show Carmelita Wilson, 39, has been arrested and charged with first degree assault, armed criminal action and tampering with a motor vehicle.
Bond is set at $250,000 and court dates are pending.