COOPER COUNTY, Mo. — An individual who visited a Cooper County casino has now tested positive for the coronavirus.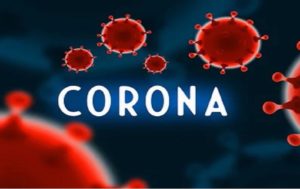 According to Cooper County Public Health, the person visited Isle of Capri Casino in Boonville for around two hours, between 9-11 a.m. Tuesday.
The unidentified person lives outside of Cooper County.
MU Health Care will offer drive-thru COVID-19 testing for patients with physician orders. The drive-thru testing is for patients with mild symptoms who've been assessed by a provider either through a clinic or video visit. Testing will be open from 7 a.m. to 7 p.m. daily in the MU softball stadium parking lot.
MU Health Care is now offering free video visits to assess for COVID-19. Patients should visit MUHealthVideoVisits.org and select the "COVID-19" video visit option.
Boone Hospital Center will be open from 7 a.m. to 7 p.m. Monday through Friday. The drive-thru is located south of the hospital's Emergency Department entrance on the southwest side.
The drive-thru is offered for those who have been screened by a health professional.