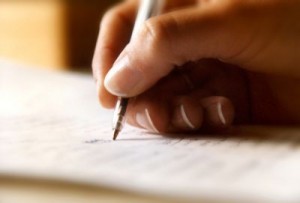 JEFFERSON CITY, Mo. – Missouri's Secretary of State Jason Kander announced the approval of an initiative petition for circulation.
The petition brings to question specific details of a state health insurance program. According to the spokesperson for Kander's office Stephanie Fleming, the proponents will now begin collecting signatures.
"Those signatures must be obtained from registered voters," Fleming explained. "Registered Missouri voters equal to five percent of the total votes cast in the 2012 governor's election, and that needs to be from six of the state's eight congressional districts."
The official the initiative petition reads:
Shall Missouri law be amended to:
1. require the state to offer health insurance to individuals to cover medically necessary treatments and procedures;
2. charge premiums and set out-of-pocket maximums to individuals who sign up for this state-issued insurance;

3. allow the state to issue bonds to pay start-up costs and budget shortfalls?
Fleming said proponents for the petition will work to gather signatures in a various number of ways, with the goal of having all signatures in by May 8, 2016.
"When our office receives the signatures on May 8th … we have a signature verification process," Fleming said. "Local election authorities verify that the signatures represent the people they claim to represent."
The signatures are then turned back over to the Secretary of State's office, and if the sufficient signatures have been obtained, the measure will appear on the November 2016 ballot.
Click below to hear KMZU's Andy Campbell speak with Stephanie Fleming, spokeswoman for Missouri Secretary of State Jason Kander: