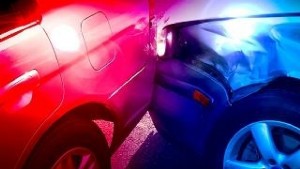 WINDSOR PLACE, Mo – A two-vehicle traffic incident south of I-70 in Cooper County resulted in injuries Monday afternoon, November 23, 2015.
The Missouri Highway Patrol reports a crash occurred in Windsor Place on Missouri 87 south of the interstate highway.  According to the report, one vehicle, driven by Doris J. Hickman, 77, of Jefferson City was struck in the driver's side traveling south on 87.  A second vehicle, driven by Rebecca Defoor, 16, of Fayette, failed to yield at an intersection and collided with Hickman's vehicle.
Defoor was not wearing a seat belt during the crash, and reported moderate injuries.  She was taken to University Hospital with her passenger, Alyssa Massey, 17, of Fayette, who sustained minor injuries.  Hickman was taken to Cooper County Memorial for treatment of minor injuries.