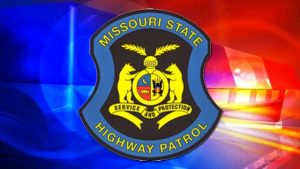 JOHNSON COUNTY, Mo.- A two-vehicle collision in Johnson County Tuesday afternoon prompted quick response from multiple Missouri State Highway Patrol troopers and resulted in injuries for an area teenager.
At approximately 5:30 p.m., David Cowell, 56, of Deepwater, Mo., was northbound on NW 131 Road and stopped to make a left turn onto NW 100 Road when he was struck from behind by Alexander Butler, 19, of Holden, Mo.
Cowell reported no injuries but Butler suffered moderate injuries as a result of the collision and was transported by private vehicle to Lee's Summit Medical Center for treatment.