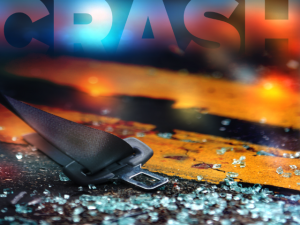 ALBANY, Mo – A two vehicle accident Monday evening, October 24, in Gentry County injured both drivers.
According to a crash report, both westbound and eastbound vehicles came to a controlled stop after colliding two miles east of Albany on 136 Highway.  The drivers, New Hampton resident Gary R. Johnson, 42, and Albany resident Maisie Yeager, 24, received moderate injuries.
Neither reported wearing a seat belt during the crash.  A passenger Casey Johnson, 18, received minor injuries.  All injured persons were taken to Northwest Medical Center.  Gary Johnson was citing for careless and imprudent driving.