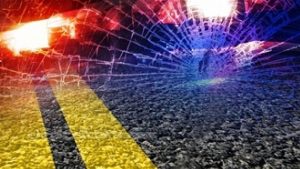 LAFAYETTE, COUNTY, MO – A tractor trailer overturned in Lafayette County this afternoon, injuring a Florida resident.
A crash report states, William Roberson, 43, reportedly attempted to avoid hitting another vehicle, driving westbound near the 33-mile-marker of I-70.
The semi overturned off the right side of the road.  Roberson was taken to Centerpoint hospital with minor injuries.