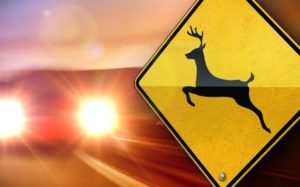 BRECKENRIDGE, MO – An injury accident involved a Chillicothe resident Thursday near Breckenridge.
Highway Patrol's report indicates the vehicle, driven by Matthew Nefferdorf, 26, struck a deer in the roadway in the eastbound lanes of Route 36, two miles southeast of Breckenridge.
Nefferdorf reportedly received treatment for minor injuries at Hedrick Medical Center.