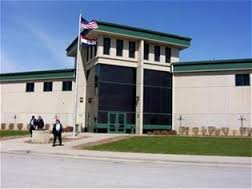 CAMERON, Mo.- According to a press release from the Department of Corrections, at 11:37 a.m. on Tuesday, October 4, 2016, offender Robert D. Moore was pronounced dead at the Crossroads Correctional Center in Cameron, Mo.
Moore, 54, was serving a 12-year sentence for manufacturing/produce/attempt to manufacture/produce more then five grams of marijuana in residence with child or 2000 feet of any school; possess chemical with intent to manufacture, compund, convert, produce, process, to create controlled substance; and possession of controlled substance except 35 grams or less of marijuana from Greene County.
Moore first was processed in the Missouri Department of Corrections in July of 2009. Cause of death points to apparent natural causes in Moore's case.