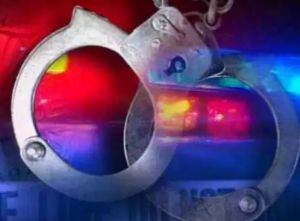 HUNTSVILLE, MO – Local law enforcement agencies say they dealt with an escaped inmate Wednesday near Huntsville.
Randolph County Sheriff's deputies assisted a Chariton County Deputy who had been transporting an inmate. The female inmate managed to gain control of a long gun within the vehicle and fired two shots. She escaped and was later located in a pasture west of CR 1115.  She was taken into custody without further incident.
Court documents list Sadonna Staton, 43, as charged with assault on a law enforcement officer, armed criminal action, escape from custody, robbery, and motor vehicle tampering. She was jailed on $50,000 bond for the charges.
No shooting injuries were reported. A deputy was treated for minor injuries attained during a brief struggle with the inmate.