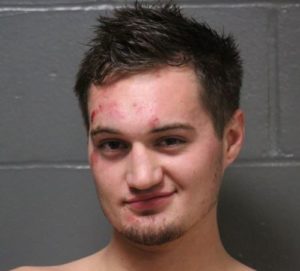 LAKE OZARK, MO – Camden County Deputies assisted police Sunday with an inmate who attempted to "flood his holding cell" with his own urine.
The incident prompted a trip to an area hospital, during which, deputies reportedly accompanied Kurtis Campbell, 22, of Lake Ozark.  Campbell reportedly became combative during the trip, and later at a holding cell, kicking one deputy in the groin. He also attempted to assault several other deputies.
Prosecutors are considering charges for 3rd degree assault of a special victim, and 4th degree assault.
No charges have been listed in court records.