MISSOURI — Microsoft may have found an innovative solution to help rural Americans access broadband.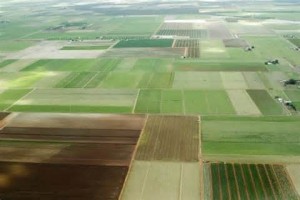 On Tuesday, July 12, 2017, Microsoft announced they are considering the use of TV white space to provide broadband access to more than 23 million rural Americans. What is TV white space you ask? White Space refers to the unused broadcasting frequencies in the wireless spectrum. Television networks leave gaps between channels for buffering purposes, and this space in the wireless spectrum is similar to what is used for 4G and so it can be used to deliver widespread broadband internet.
According to DTN, Microsoft has joined Google, Dell, HP, Intel, Philips, Earthling and Samsung to form the White Spaces Coalition. They also report Microsoft plans to partner with companies in 12 states in the next year, including Arizona, Georgia, Kansas, Maine, Michigan, New York, North Dakota, South Dakota, Texas, Virginia, Washington and Wisconsin.
Microsoft wants to access the white spaces by using fixed wireless and satellite technologies. Rural residents would then be able to buy router-type devices to access the TV white spaces. It should be noted that Microsoft has already deployed 20 TV white space projects worldwide.
New proposals go hand-in-hand with hurdles. Microsoft is facing challenges from individuals and communities that don't feel the need for this technology is urgent and strong opposition from the National Association of Broadcasters. They also face policy barriers  from the FCC.
The FCC estimates 34 million people lack access to broadband and Microsoft is hoping to close that gap in the next five years.