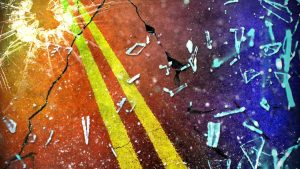 HENRY COUNTY, MO – A Clinton driver may face charges after his involvement in a vehicle accident Sunday.
Missouri Highway Patrol recommended charges against Harvey Vice, 54, after a wreck off 18 Highway, just east of County Road 1201. Vice was listed with moderate injuries Sunday evening after a vehicle he was driving traveled off the roadway, became airborne, and landed in a creek bed.
He was released to the care of Research Main after being preliminarily charged with driving while intoxicated, and failure to drive on the correct half of the roadway.