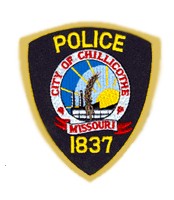 CHILLICOTHE, Mo.- According to the Chillicothe Police Department, an Illinois woman was taken into custody yesterday after being linked to fraudulently attempting to obtain a controlled substance.
The report indicates on February 1, 2017, at around 11:00 a.m., the Chillicothe Police Department were called to the 1200 block of N. Washington Street after a local pharmacist reported a male calling in a prescription acting as a local doctor.
The 25-year-old Illinois female attempted to obtain the controlled substance and was detained after a struggle with an undercover officer.
Chillicothe Police Department say two other subjects have been identified and charges are being sought. The individuals do not have links to the area and the investigation continues.