UPDATE:  6:45 p.m. – The Sheriff's Department has one person in custody suspected of killing the victim.  Their identity will be released pending the filing of formal charges.
CLAY COUNTY, Mo.– Clay County Sheriff Detectives are investigating this morning's shooting at the Claycomo Ford Plant that left one person dead.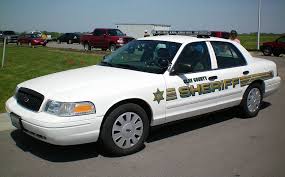 According to a recent release, Sheriff Deputies and Claycomo Police responded to a shooting in a parking lot outside of the Ford Plant in Claycomo, 8121 N.E. 69 Highway, at approximately 4:07 a.m this morning.
The victim, a Ford employee, was found deceased at that location. Reports indicate that the suspect fled the scene before law enforcement arrived. The Clay County Investigative Squad was activated, and a homicide investigation is underway.
The shooting appears to be an isolated incident.  Ford is working closely with investigators, and normal operations at the plant have resumed.