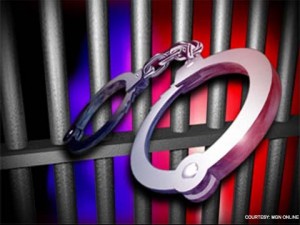 DAVIESS COUNTY, Mo – An Iowa man was arrested in Daviess County after Missouri Highway Patrol stopped a vehicle for failure to drive on the right half of the roadway.
An arrest report lists Carl E. Parker, 28, of Mount Pleasant as the driver of the vehicle, who was also arrested Thursday morning, March 3, 2016, for driving under the influence of drugs, and illegal possession of hydrocodone.
Parker will remain incarcerated for the duration of an investigation into the charges.