CLINTON COUNTY, Mo. — An Iowa driver was seriously injured in a one-vehicle accident in Clinton County Thursday night.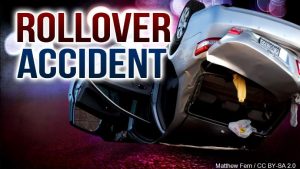 A crash report from the Missouri Highway Patrol indicates the accident occurred on Interstate 35 about a mile north of Holt at 10:07 p.m. Thursday.
An SUV driven by 29-year-old David J. Allen, of Des Moines, Iowa, was traveling south when his vehicle ran off the east side of the roadway.
The sport-utility vehicle then struck a cross-over and rolled over multiple times.
Allen was seriously injured in the accident. He was taken by ambulance to Liberty Hospital to receive care.