HARRISON COUNTY, Mo. – The Missouri Highway Patrol investigated a serious motorcycle crash in Harrison County, around 9:45 p.m.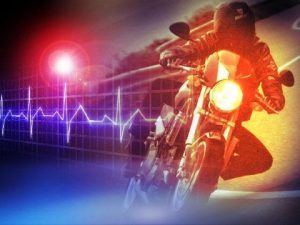 Friday night.
The crash report indicated that George King, 47, of Oskaloosa, Iowa, exited southbound Interstate 35 about six miles North of Eagleville. King failed to negotiate the exit ramp, traveled off the left side of the roadway and overturned multiple times.
King, who was not wearing protective headgear, was transported to Harrison County Community Hospital in critical condition.