MISSOURI — Sonny Perdue, is set to be confirmed as new agriculture secretary sometime today. Perdue has been an active in agriculture throughout his life. He grew up on a farm, owns agricultural businesses and practiced veterinary medicine. He also served as Georgia governor.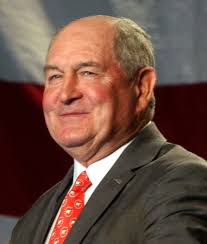 According to ABC news, as agriculture secretary, Perdue will be in charge of around 100,000 employees and the nation's food and farm programs, including agricultural subsidies and conservation efforts, food safety, research and rural development programs for small towns.
ABC news also reports, "At his confirmation hearing in March, Perdue assured nervous farm-state senators that he will advocate for rural America, even as President Donald Trump's administration has proposed deep cuts to some farm programs. He also promised to reach out to Democrats, and several Democratic senators have said they will vote for him."
If confirmed today, Perdue will have a lot of catching up to do as he is one of the last cabinet members to get confirmation.