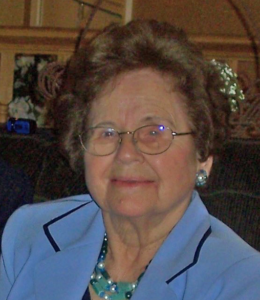 Iva Jean Klever, 87 of Higginsville, Missouri passed away on Tuesday, August 27, 2019, at the Good Shepard Lutheran Nursing Home in Concordia, Missouri.
She was born Monday, July 4, 1932 in Independence, Iowa, and was the daughter of the late Earl Cole and the late Mary (Gladwin) Cole. She was the wife of Arnold Klever, marrying October 12, 1951, and he survives of the home.
Jean graduated high school in Independence, IA moving to Higginsville in 1969. She was a homemaker for most of her life and worked at the Higginsville Sears part-time for ten plus years until her retirement. She was a faithful member of Grace United Methodist Church. Jean was a member of the Southside Club, Garden Club, and The Women's Circle.
Surviving are her husband, Arnold of the home; one daughter, Susan Starke of Higginsville; two grandchildren, Bryan (Anna) Starke of Olathe, KS and Sabra (Bill) McDowell of Kansas City, MO; five great grandchildren, Brennan, Charlotte, Zoey, Avery, and Ethan.
She is preceded in death by her parents; one son, Daniel Klever; two brothers,  Oliver Cole and Bob Cole; two sisters, Bea Brown and Kitty Warren.
A funeral service will be held at 11:00 AM on Friday, August 30, 2019 at Grace United Methodist Church in Higginsville with the Rev. Terry Cook officiating. Interment will follow the service in the Missouri  State Veterans Cemetery, Higginsville. Casket bearers: Bill McDowell, Brennan McDowell, Bryan Starke, Dave Williams.
The family will receive friends one hour prior to the service at Grace United Methodist Church. Memorial contributions may be sent to American Diabetes Association. Online condolences may be made to the family at www.hoeferfuneralhome.com