JACKSON COUNTY, Mo – A two-vehicle accident occurred at 12:04 a.m. on June 26, 2016 in Jackson County.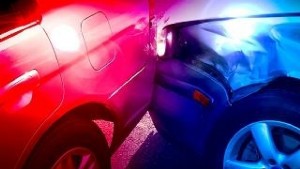 Raymond Mercer, a 54 year-old resident of Grandview, was driving westbound on Interstate-470 near mile marker 8 when a vehicle merged in front of him. Mercer impacted the back of the vehicle, which then fled from the scene. Mercer then reported the accident to the Missouri State Highway Patrol.
Mercer then left the scene to seek medical treatment of minor injuries sustained during the crash.