A 49-year-old western Missouri man is dead after taking a fire hose into his burning home in an attempt to save it.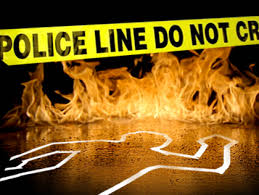 The Jackson County Sheriff's office says deputies were called to the rural Jackson County home at 4:30 a.m. Wednesday.
A 48-year-old woman who lives in the house told deputies she awoke to the sound of her brother, John Romanchuk, yelling for everyone to get out and call 911. The woman says after everyone was safely out, Romanchuk ran back inside with a fire hose.
Firefighters found the man unresponsive in the upstairs bathroom. He was pronounced dead at a local hospital.
The cause of the fire is under investigation. Residents of the home told investigators it might have started when Romanchuk fell asleep while smoking.