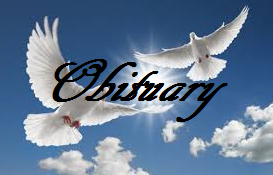 Jaclyn Grace (Russell) Burkahrt, 32, of Blue Springs, Mo., formerly of Odessa, Mo., died Monday, January 29, 2018.
A Celebration of Life will be held at 1:00 p.m., Monday, February 5, 2018, at the Ralph O. Jones Funeral Home in Odessa. A visitation is scheduled for Sunday, February 4, 2018, from 2:00 p.m. to 4:00 p.m., also at the funeral home.
Memorials are suggested to the children's education fund in care of Shaun Burkhart.
Memories of Jaclyn and condolences for the family may be left at www.ralphojones.com or on their Facebook page.